Your support is critical in helping Domestic Violence Resource Center carry out our mission and continue to offer safety and support to survivors of domestic violence. Donations can be applied to a particular program within the agency by request or be spread throughout. You can be a part of this important work and support our mission by choosing one the following options to donate today.
Click the icon below to support Domestic Violence Resource Center and Survivors of domestic violence with a one-time or recurring donation through our safe and secure online donation page. Domestic Violence Resource Center will never share your personal information and uses it only for our agency tax and records purposes.
Send your donation by mail to:
Domestic Violence Resource Center
PO Box 494
Hillsboro, OR 97123
Purchase items from our Amazon Wishlist!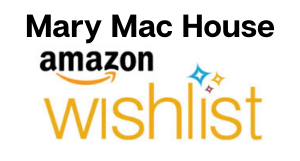 In-kind Donations
Domestic Violence Resource Center welcomes in-kind donations for all of our programs. For more information on donations we are currently accepting for our shelter programs, or if you are interested in donating something not on the list below, please contact Megan Bradley at [email protected].
In-kind Donations Guidelines
Please call or e-mail before you bring items to our main office: (503)640-5352 or

[email protected]

At this time, we are unable to accept donations of furniture and home appliances. Please consider contacting Community Warehouse, Love Inc., or Sunshine Pantry, to see if your donation meets their guidelines.
Gift cards are an excellent donation for our shelter clients. Providing gift cards for our clients empowers them to make their own decisions regarding the needs of themselves and their families.
Out of respect for our clients, all donated items should be new.
We are unable to accept used clothing, shoes, toys, and linens.
Generally, we are unable to pick up donations, but there are some exceptions. Donations should be delivered our business office at 735 SW 158th Ave, Suite 180, Beaverton, OR 97006 (located next to ATI Physical Therapy).
Items currently needed:
Gift cards

Fred Meyer
Target
Winco
Whole Foods
New Seasons
Amazon

Lyft & Uber cards
HOP bus/MAX passes
Gas cards
Cell phones
Shampoo
Conditioner
Body wash
Soap (hand and body)
Deodorant
Lotion
Toothpaste
Bath towel sets (new & packaged)
Yoga mats (must be new)
Meditation bells
Singing bowls
Domestic Violence Resource Center is a tax-exempt non-profit organization under IRS Section 501(c)(3), Federal Tax ID: 93-0665804. Your contribution is tax deductible.